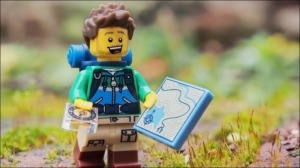 A LEGO-Based Group for Kids
Based on the PEERS Evidence-based Social Skills Curriculum
Led by Jamie Williams, M.S. Permit Holder in Mental Health Counseling and Parent Coaching: Dr. Tami Sullivan and Cory Brosch, M.S.
Wednesday 6:00 – 7:15 p.m.
Boys and Girls: Ages 9-13l
Minimum enrollment: 4; Maximum enrollment: 7
Unified Mental Health Counseling Services at our Spencerport location
Group Times: June 27 – August 22, 2018
This is one of our most popular and most requested therapeutic groups. Join us for some fun and learning! Kids learn social, relational and friendship-making skills through team-building activities with LEGOS.
Parents are provided with lesson summaries each week that can be applied at home and school.
Group runs for 8 weeks.
Cost: $30/session (total of $240.00). Payment plan available (June – July 15). Receipt provided for this psychotherapy group for your insurance company if coverage is available.
Contact Dr. Sullivan for more information or to register: 585-329-7853; unifiedcounselingservices@gmail.com