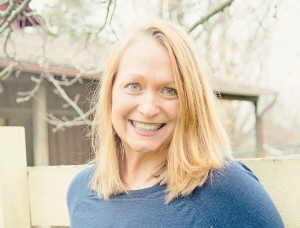 Tami Sullivan PhD, LMHC, NCC, RPT-S
Licensed Mental Health Counselor
New York License # 005955-1
National Provider Identifier: 1346634151
PhD in Counseling from the University of Rochester, Warner Graduate School with a specialization in Family Studies.
Post-doctoral fellowship in Leadership in Neurodevelopmental Disabilities and Behavioral Pediatrics from the University of Rochester Medical Center, Department of Pediatrics.
National Board Certified Counselor
Registered Play Therapist-Supervisor
Certified School Psychologist in New York State.
Associate Professor and Director School Counseling Program at Roberts Wesleyan College Psychology Department
Advanced training in:
Play Therapy
Play Therapy Supervision
Credentialing Supervision
Yoga Education for schools
Mindfulness
Trauma-Focused Counseling
Emotion Freedom Technique (EFT) Level 1 & 2
Educational and Behavioral Approaches to Children with Neurodevelopmental Differences including:
Applied Behavioral Analysis (ABA)
Certified in the Developmental Individual Difference Relationship-based Model (DIR)
Certified in the Program for the Education and Enrichment of Relational Skills (PEERS)
Certified in Mindfulness
Workshop presenter in topics pertaining to mental health and wellness, mindfulness, trauma-sensitive schools and homes, evidence-based interventions and clinical supervision.
Professional Development (PD) to schools in topics pertaining to child mental health and wellness
Court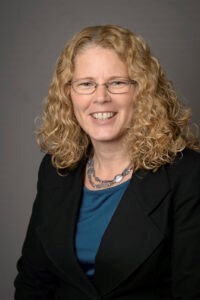 Amy Gaesser PhD, NCC, MS.Ed., CAS
National Board Certified Counselor
New York State School Counselor- Permanent Certification
Mental Health Counselor – LP
Ph.D. – Educational Psychology: Counselor Education, Additional Concentration – Gifted and Talented Education, University of Connecticut – Storrs, Connecticut
Certificate of Advanced Study – Counselor Education, State University of New York College at Brockport – Brockport, New York
Master of Science in Education – Counselor Education, State University of New York College at Brockport – Brockport, New York
Amy has over 25 years of experience in mental health and academia, specializing in counseling interventions to assist children, adolescents and adults with transitions and a broad spectrum of academic, developmental, social, and emotional concerns. Among Amy's areas of expertise are Emotional Freedom Techniques (EFT) and Cognitive Behavior Therapy (CBT) for stress and anxiety management, the specialized needs of high-ability youth, and mindfulness counseling.
Amy utilizes a gentle, collaborative, client-centered approach to counseling that encourages the individual's increased, age-appropriate self-awareness and development of skills in a safe and supportive environment. Integrating complementary methodologies and techniques, she creates a personalized, strength-based setting to support each client's unique needs and work towards their desired growth and goals.
In addition to private practice, Amy is an Associate Professor at SUNY Brockport. She publishes and presents at national, regional and local levels on the effective use of EFT for stress and anxiety management, the neurological and cognitive impacts of stress and anxiety, and the needs of high-ability youth. She is also actively engaged with professional counseling organizations, and serves as a Fellow for the Yunasa summer camps which support the balanced development of the five aspects of self for gifted youth.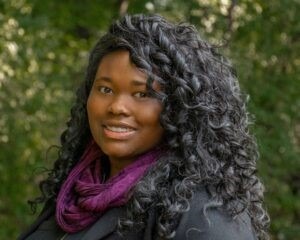 Rachel McGriff, MHC-LP, MS.Ed., CAS
MS in Mental Health Counseling from SUNY Oswego
Certificate of Advanced Study in School Counseling
Every one of us craves for something. We crave for more confidence, healthier relationships, less arguments and less stress. You might ask yourself that everything seems so much easier for everyone else. Unfortunately, technology has not made it possible for wishes to come from a genie that appears out of a lamp (as amazing as that would be.) To achieve a fulfilling life it takes hard work and you don't have to do it all by yourself.
As a therapist, I've worked with children, adolescents and young adults in a safe, confidential, non-judgmental environment. I have advanced training in person-centered therapy as well as DBT. DBT (or dialectical behavior therapy) is a therapeutic method that helps with finding techniques for emotional regulation. The goal of DBT is to transform negative behaviors into positive outcomes. Additionally, I have experience with working with individuals dealing with depression, anxiety, learning disabilities, anger management, trauma, and career challenges.
So, whether you're feeling lost, lonely, anxious or depressed don't hesitate to reach out to someone who can help. I look forward to meeting you and helping you accomplish any range of goals you hope to achieve.
Courtney Morrison, MHC-LP
I earned my Masters in Mental Health Counseling from Medaille College. I focus on a holistic, client centered, and narrative therapy. Clients can expect a warm, welcoming, and empathetic environment.
My goal is to help clients overcome current life stressor and work towards a healthier and happier life.
Meaghan Barry, MHC-LP